Drain and Vent Line Leak Services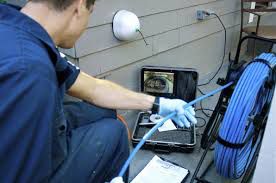 Leaks in your drainage venting systems can have numerous symptoms.
Sewer flies or gnats
Foul odor or sewer gas
Unexplained illnesses
Wet spots in walls or ceilings
Cracks in slab or concrete floor
Our professionals can provide different techniques for finding the exact cause and location of the problems.
Camera video inspection
Smoke bomb test
Once we locate the problem we can also make necessary repairs and determine more permanent solutions.