Boiler and Radiant Heating Leak Services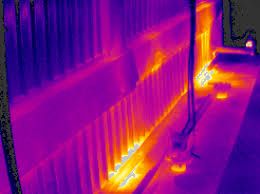 Boiler hydronic radiant heating systems may have leaks that are hard to pin point or as obvious as water coming up through a crack in the floor.
Hidden leaks can not only damage property and cost money to repair they also cost money in the utility bill. With our infrared technology we can now quickly pinpoint the leaks and make educated solutions recommendations. The nice thing about the leak inspectors is not only can we quickly locate the leak we can immediately get the repairs made. Proudly becoming Toledo's premier leak location and repair company. Call today for immediate service.